E-Mail
(no space between)
:
frauenpraxis . drlerch @ gmail . com (TLS encrypted)
praxis . drlerch @ hin . ch (SSO encrypted)
Please use proper encryption when sending emails to us.
Practice Management: Sandra & Urs Lerch
Any suggestions of how to further improve our service quality - o
r any complaints?
As the Manager of the practice,
Mr. U. Lerch highly welcomes your feedback.
You can send your comments to " lerch . consulting @ gmail . com ".
Our practice is located next to the train station of Wädenswil, by the roundabout.
You will find us upstairs, above Sun
Store pharmacy.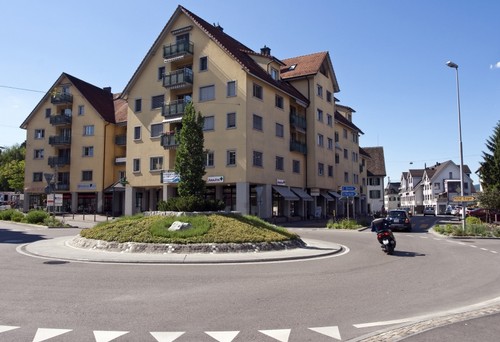 The distance to the train station is about 100m.
There are two entrances to enter the building.
Take the one at Seestrasse, NOT the one at Zugerstrasse.
In front of the building is a Bus Stop (Zugerstrasse) and on the right you will find a Coop Superstore, a Post office and an exlibris retailer. Just right behind the exlibris you will find the drive in to the
underground parking.
There is a handicapped accessible lift in the building.
Within the practice there is enough space for a Buggy or two.
For patients from Zurich, Einsiedeln, March & Höfe, w
e are easily accessible either by car or by public transport. We look forward to meeting you soon at the bank of Lake Zurich, in Wädenswil!
Our patients find the way to our doctor's practice from various locations:
Zürich, Adliswil, Thalwil Wädenswil, Horgen, Hirzel, Richterswil, Samstagern, Schindellegi, Einsiedeln, Wollerau, Bäch, Freienbach, Pfäffikon, Altendorf, Lachen, Rapperswil Jona, Baar and Zug